---
Puppies
We are excited to announce a litter of six large strong pups from Bella and Gumbo.
2x Yellow Male
1x Yellow Female
1x Black Male
2x Black Female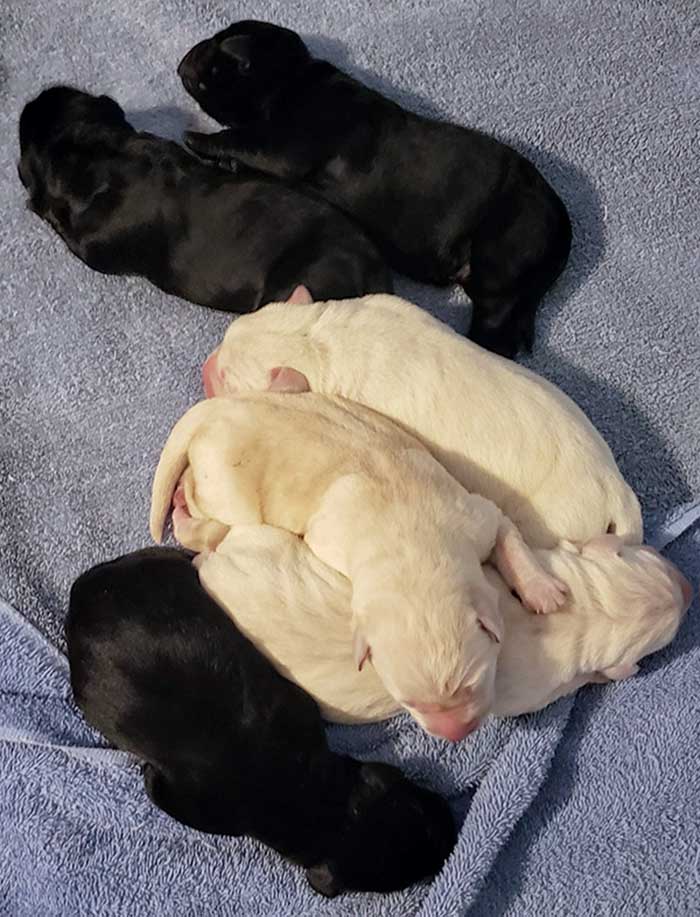 ---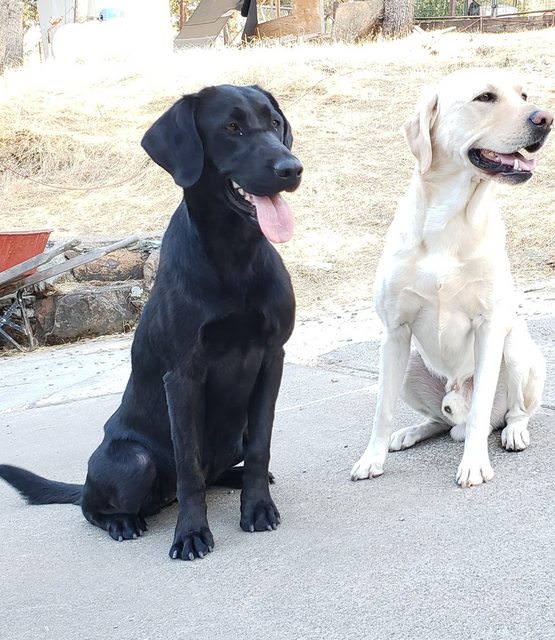 ---
Rehoming fees are $1500 for males, $1700 for females.
All puppies will be registered with the AKC, have up to date shots, dewclaws removed, deworming, and microchips.
The parents have had genetic, eye, and orthopedic testing and the puppies are guaranteed to be clear of the following diseases:
Centronuclear Myopathy
Degenerative Myelopathy
Exercise-Induced Collapse
Hereditary Nasal Parakeratosis
Progressive Retinal Atrophy, Progressive Rod-Cone Degeneration
Retinal Dysplasia/Oculoskeletal Dysplasia 1
Skeletal Dysplasia 2
Hip Dysplasia
Elbow Dysplasia